Our logo - The deity Oannes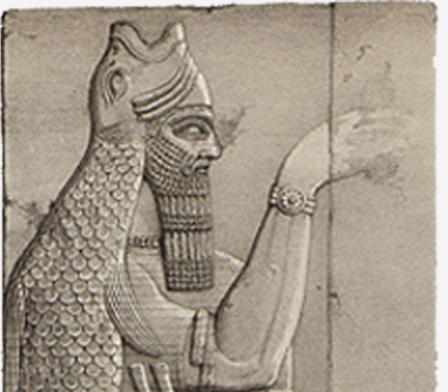 What does it mean today to be able to express your opinion?
What is the significance of freedom of the press and freedom of opinion in a highly digitalised world in which information circulates around the globe faster than the speed of light? Is the flood of information, knowledge and news harmful to society because social division is developing?
Or should humanity use the mass of thoughts, articles, diaries, technological essays etc. to understand this as a challenge?
Is it a possibility to debate, discuss, even argue with people all over the world, connected by a gigantic digital - neural network which we call Internet, to find a common way out of crises, to create peace, to build recognition and respect for the person on the other side of the world and his neighbour?
Oannes Journalism was founded by the entrepreneur, Middle East expert and freelance journalist Simon Jacob in order to cope with what knowledge demands of the individual today. This means primarily, in relation to the endless flood of information, the need to acquire and develop the ability to question and reflect, and to have the courage to engage in useful, factual, result-oriented and peaceful debate, however controversial it may seem.
The blog, which is entirely financed by private donations, follows exactly these approaches. To conduct the debates, to discuss them in a balanced way and to find a consensus, different voices, free of polemics, extremism and populism, have to be heard. This requires an intellectual exchange between different people who pursue the goal of peaceful and meaningful discourse, but who nevertheless want to and should share different approaches, experiences and views with everyone. Oannes Journalism offers exactly this platform to free spirits (authors). Without prejudice and without questioning origin, race, religion, sexual orientation or cultural identity.
This desire for diversity and cultural, religious as well as ethnic diversity has been particularly influenced by the experiences of the journalist Simon Jacob, which he made in war zones in the Middle East.
"For building bridges makes more sense than destroying them"